Check our portfolio
Among several projects realized by our translators are translations of wedding invitations or parking instructions but also a sophisticated IT localization of an operating system. We would like to show you some of the examples.
---
Samsung Galaxy advertising in Silesian language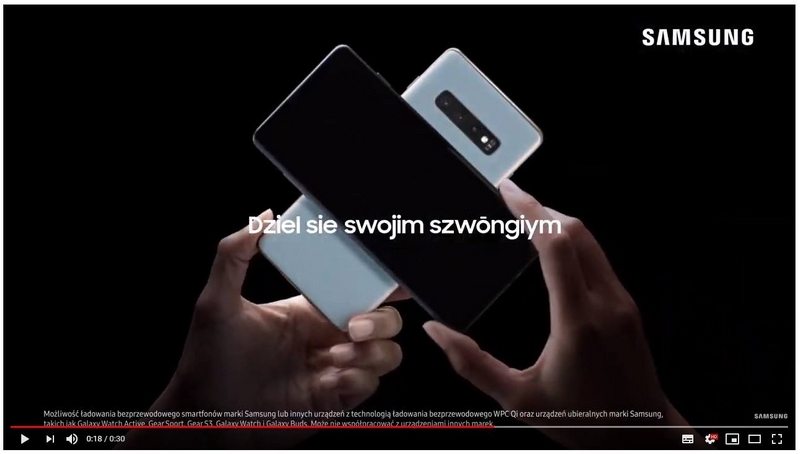 For Samsung we prepared a translation of the advertising of the latest Samsung Galaxy S10 smartphone into the Silesian language.

---
Silesian localisation of Canva platform and application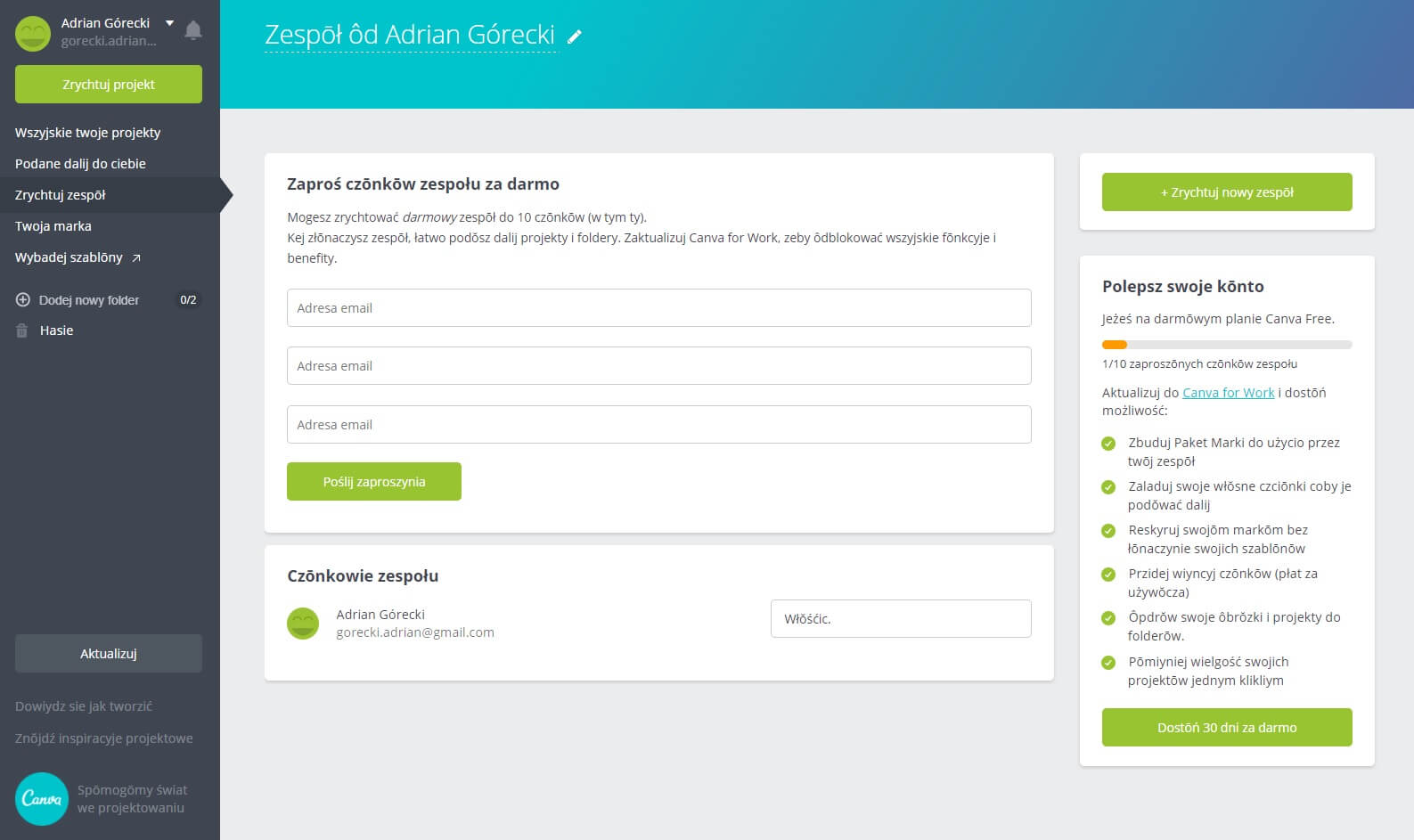 We created a comprehensive translation of Canva - one of the world's most popular design applications. Now you can design literally everything in Silesian - from Christmas cards, through business cards to professional marketing materials.
---
Silesian translation of carsharing application Traficar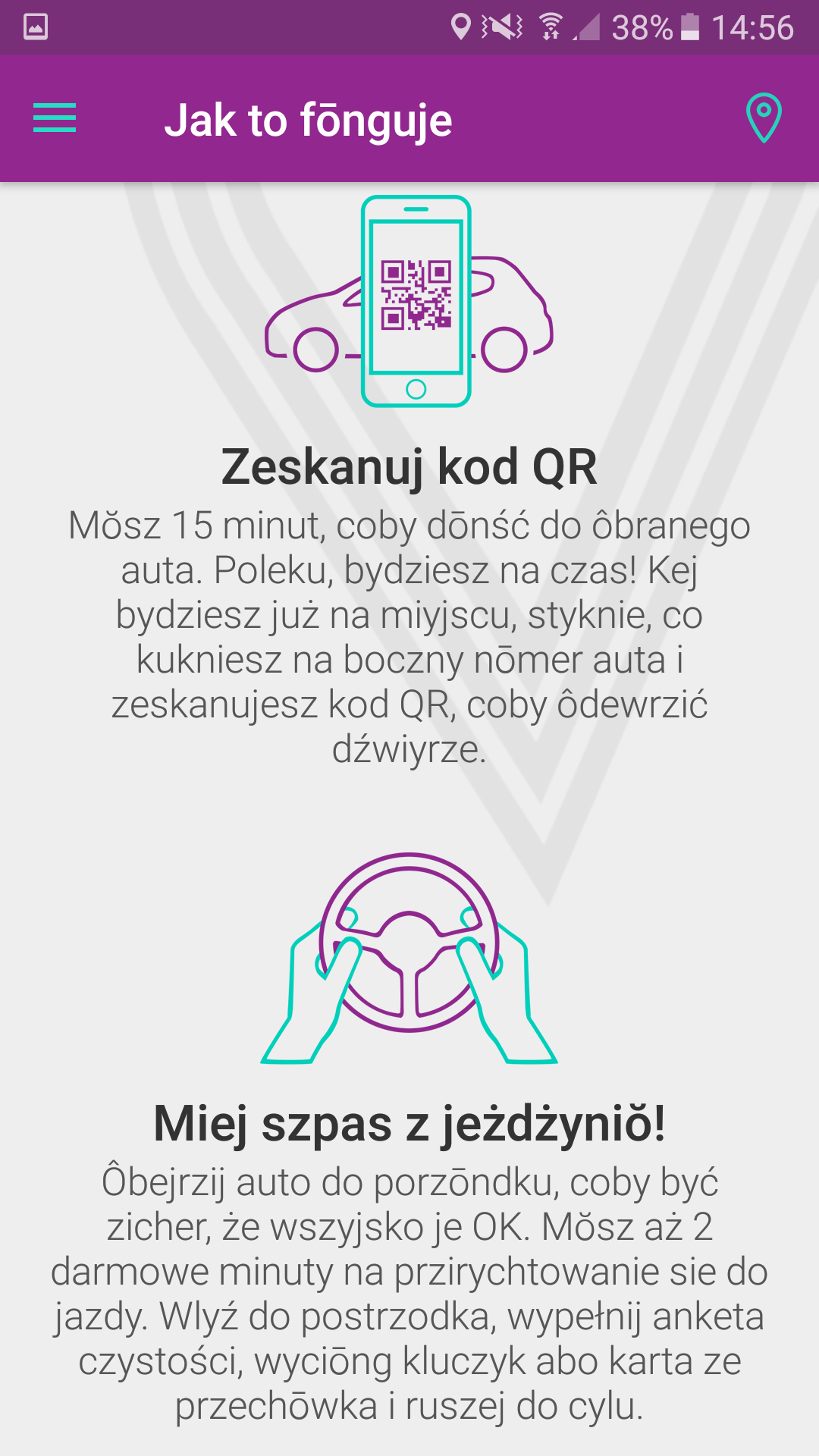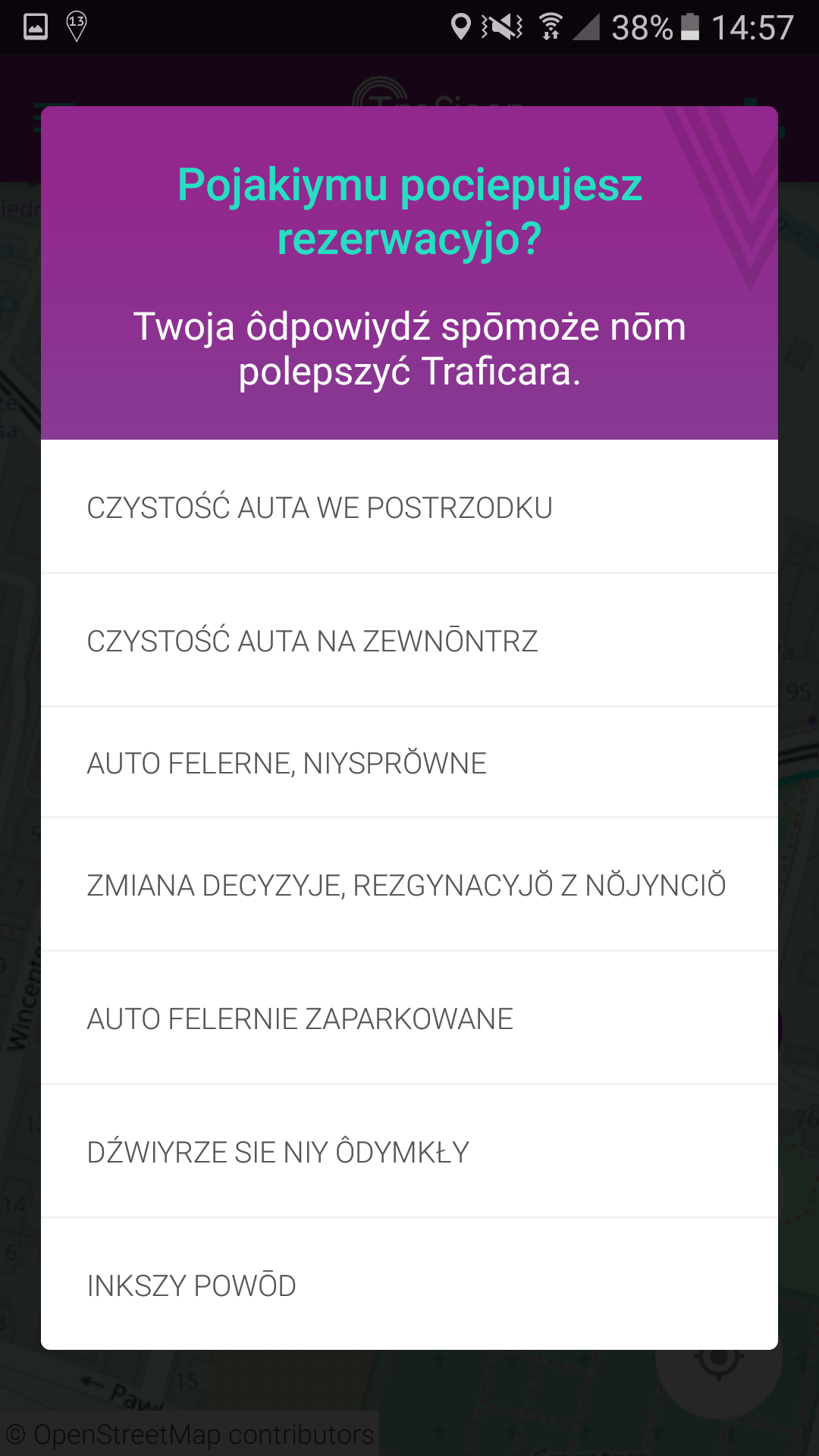 For the Express company, the owner of the Traficar brand, we prepared a comprehensive translation of the mobile application, conducted tests and consulted promotional materials.

---
Silesian content for the Christmas outdoor advertising campaign for Coca-Cola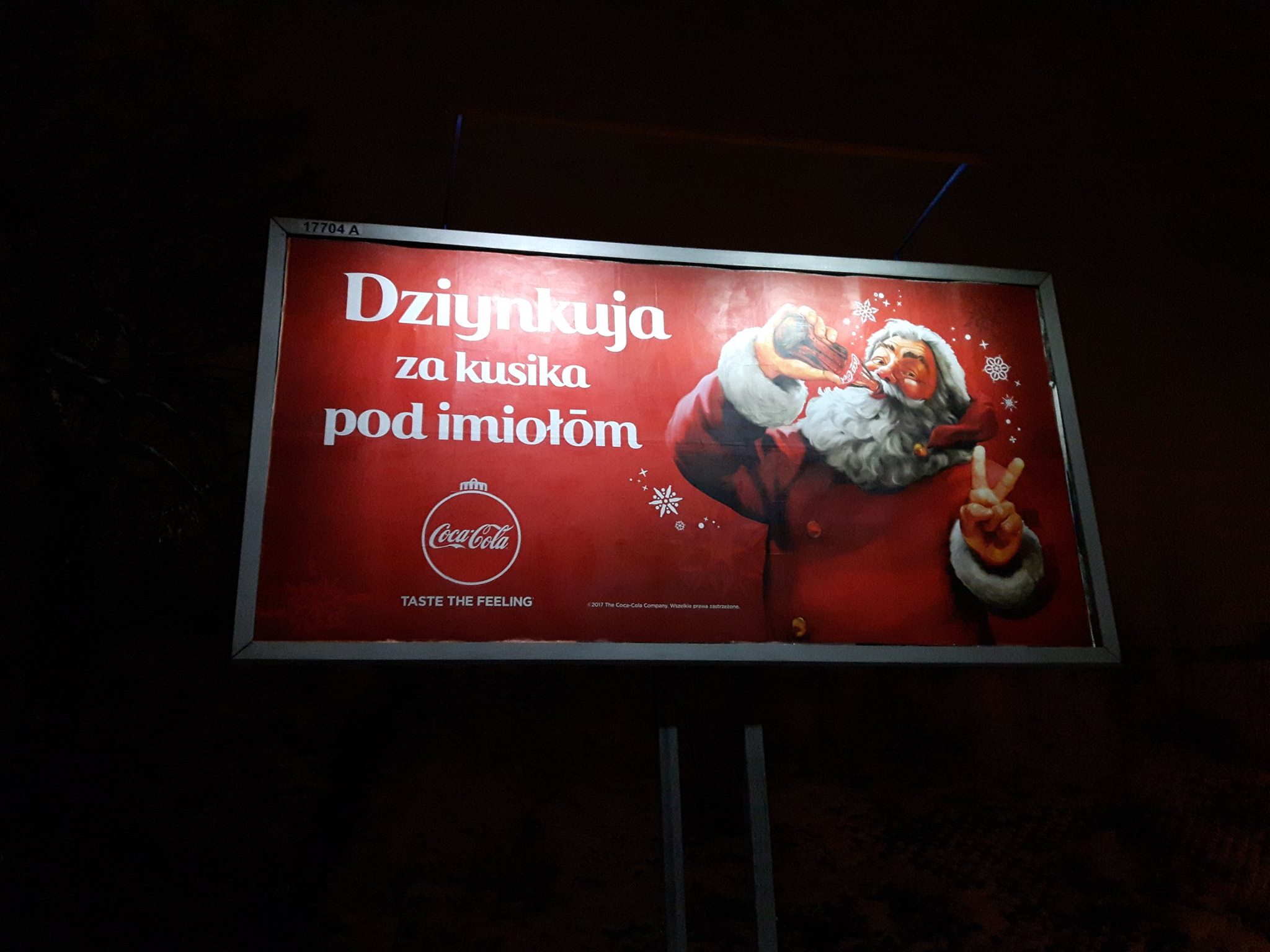 We prepared Silesian promotional slogans for Coca-Cola's Christmas campaign in Silesia.
---
Silesian promotional campaign for Lider Taxi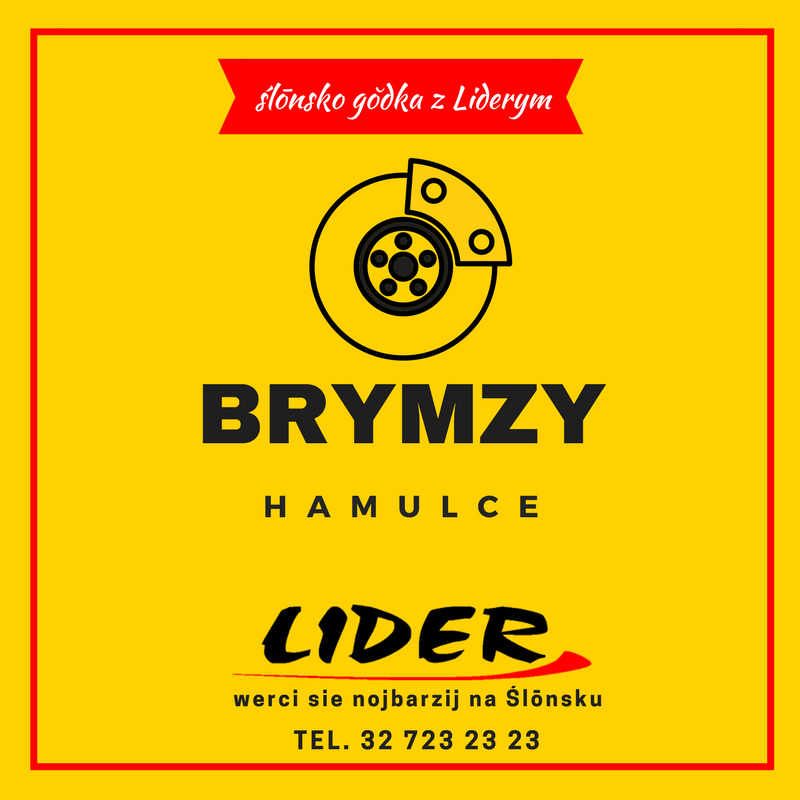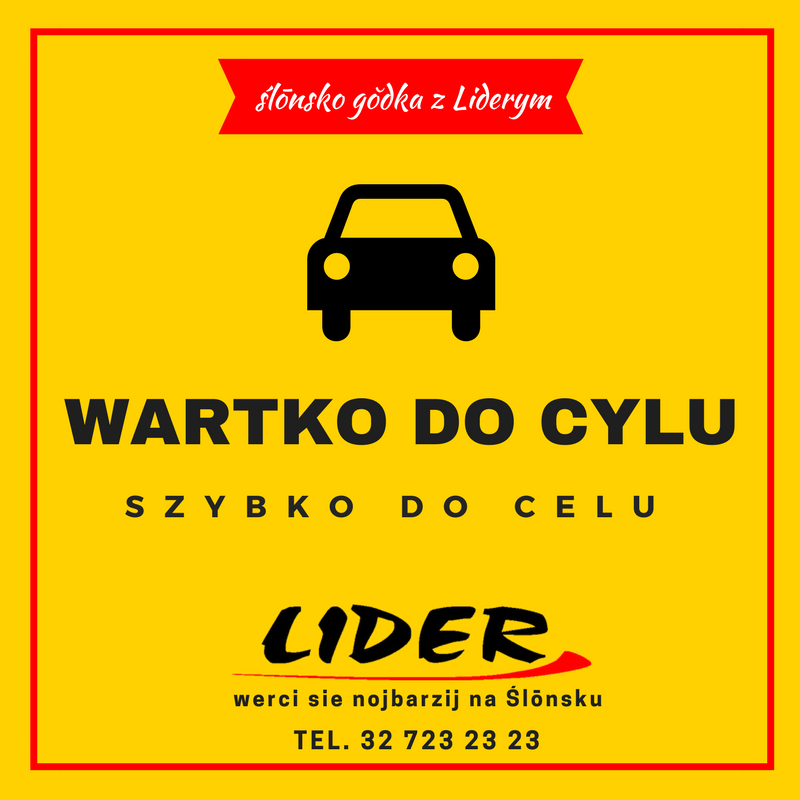 For Lider Taxi, we prepared a promotional campaign in Silesian under the slogan "Silesian language with Lider", the main element of which was a picture dictionary of Silesian words related to traveling by taxis.
---
Bilingual Polish-Silesian signs for Supersam Katowice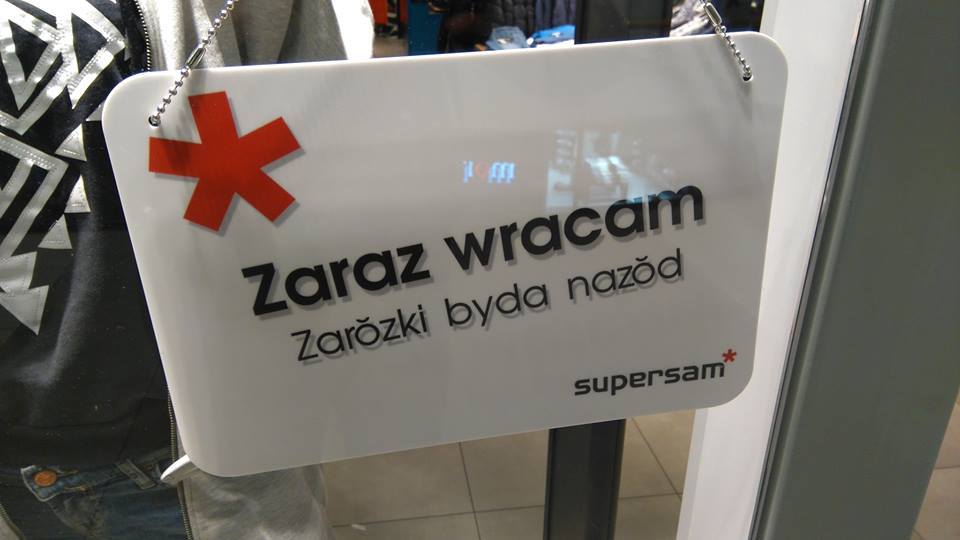 We created Silesian content for signs appearing in stores located in Supersam shopping mall in Katowice.
---
Novel promotion in Silesian language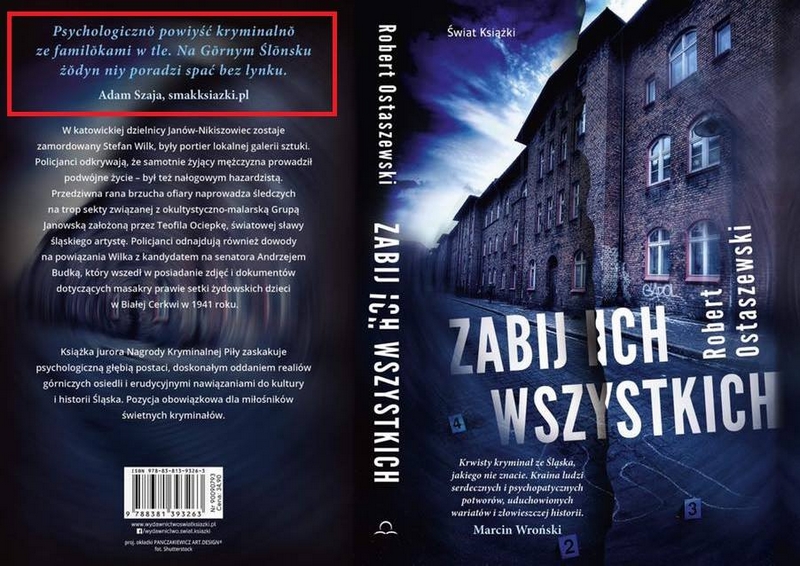 For the promotion of Robert Ostaszewski's novel "Kill them all" (published by Świat Książki), which action takes place in Upper Silesia, we translated into Silesian the recommendation prepared by Adam Szaja (smakksiazki.pl). Ads containing a recommendation in Silesian language appeared - among others - at the Warsaw metro stations.

---
Silesian version of the website for Accenture Poland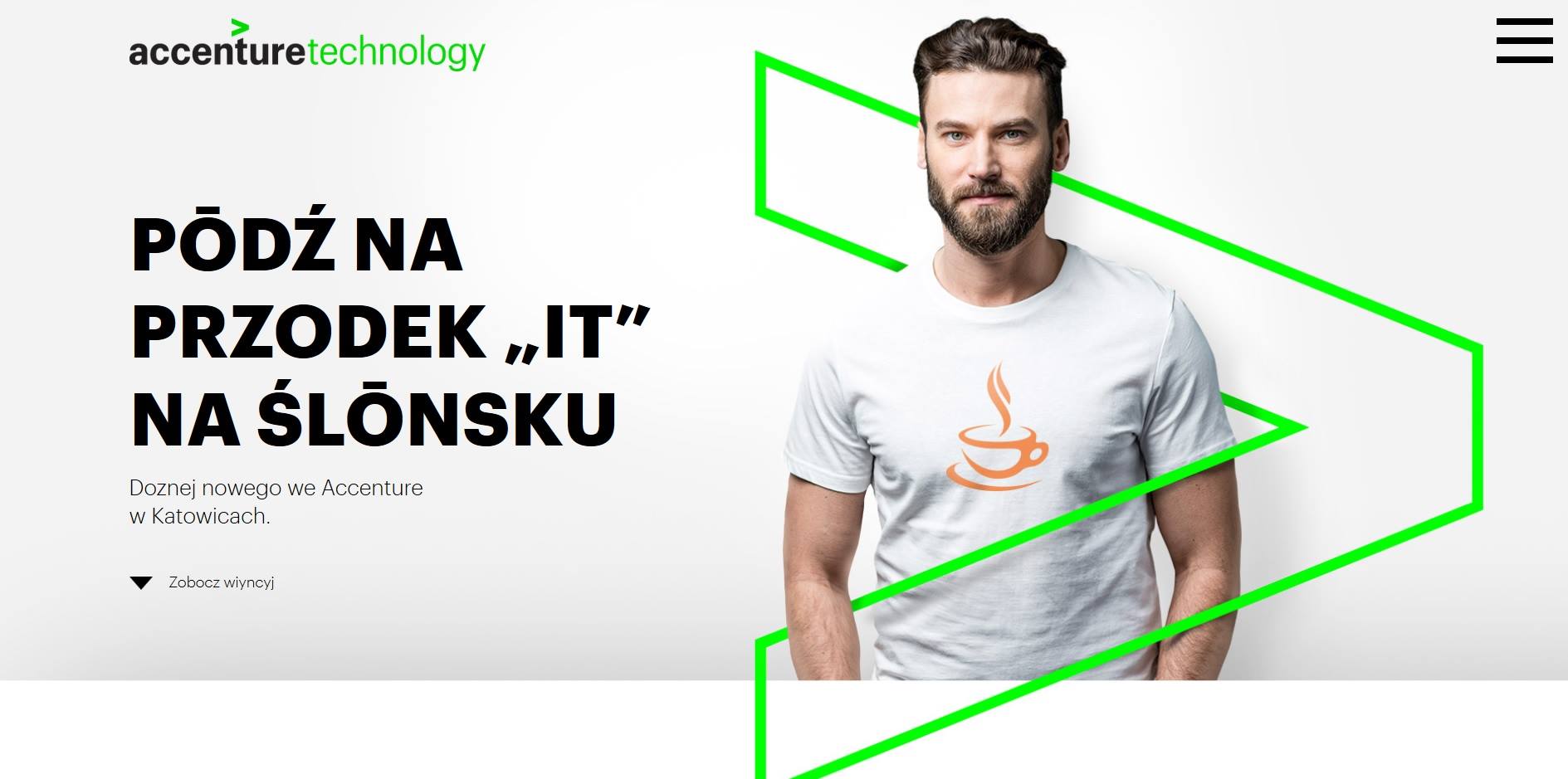 We prepared a Silesian version of the website regarding work at Accenture.
---
Silesian slogans for the outdoor advertising campaign for Coca-Cola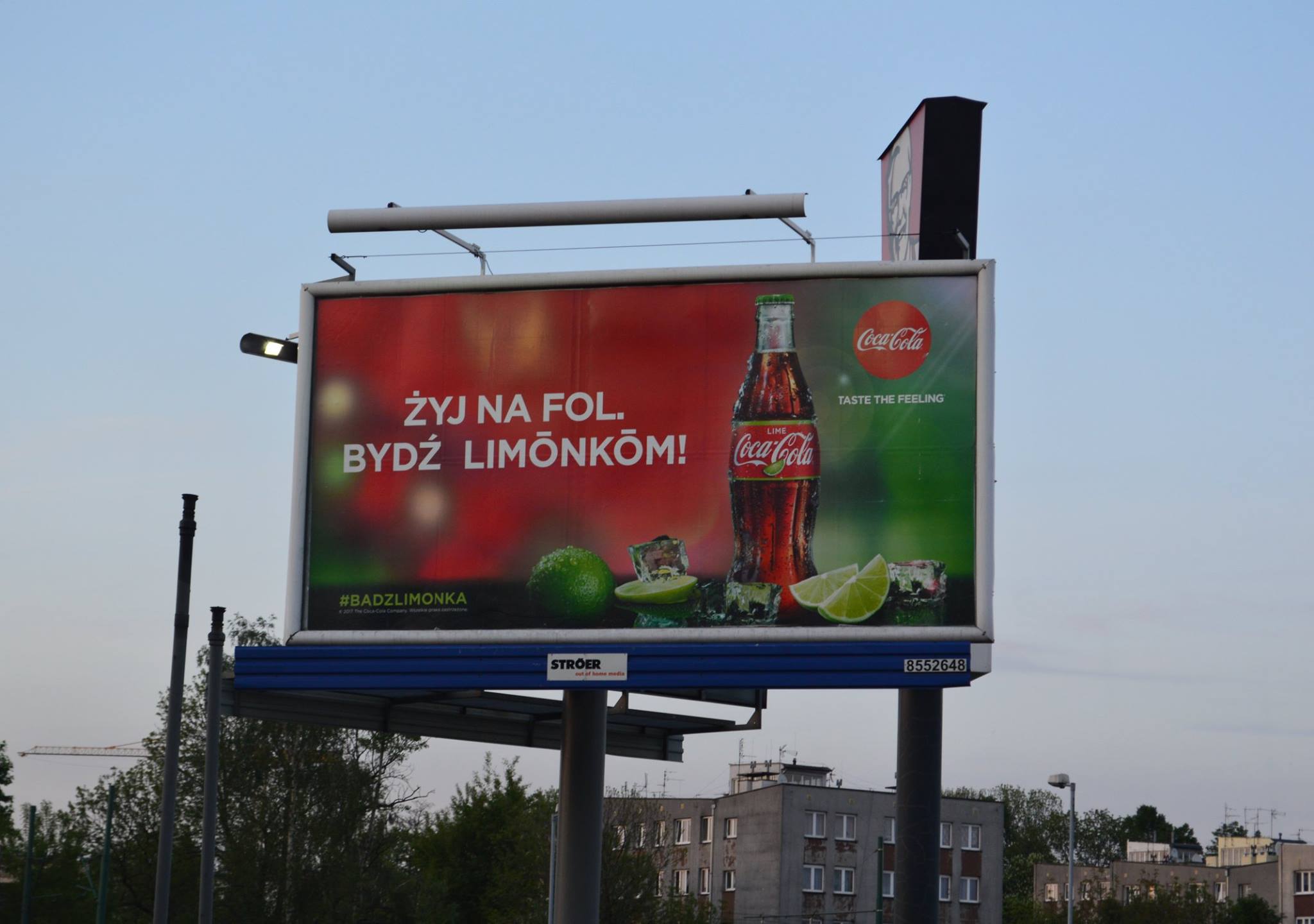 We created Silesian promotional slogans on Coca-Cola Lime and we also consulted the territorial range of the campaign.

---
Press articles in Silesian and language consultations for the 'Silesian Prohibition' restaurant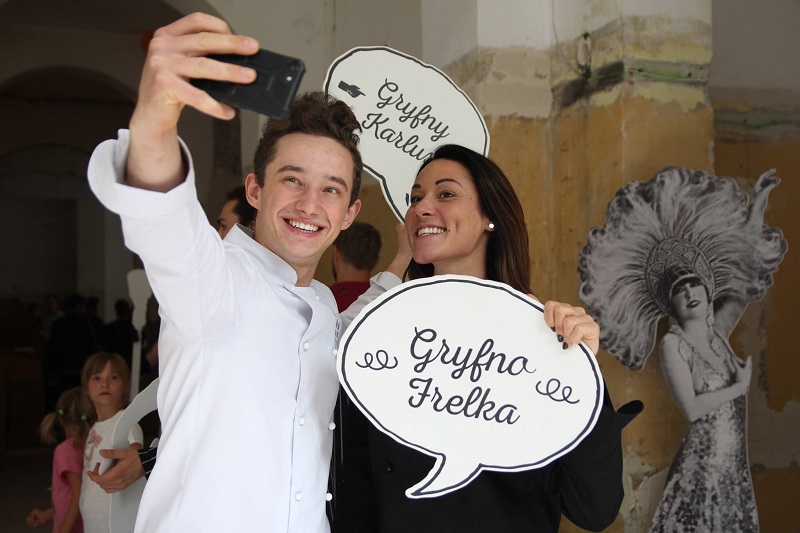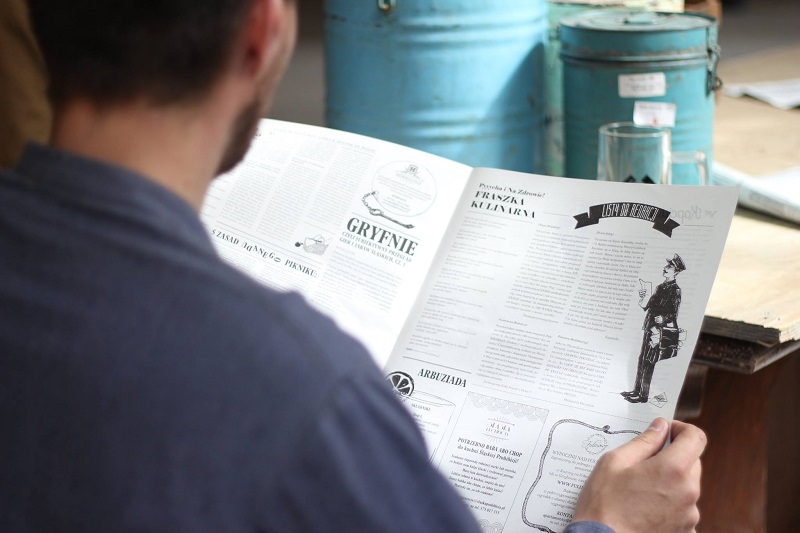 For the 'Silesian Prohibition' restaurant, situated in the monumental area of Nikiszowiec in Katowice, we created texts for their printed newsletters and a dedicated Silesian dictionary.

---
Translation of a press release for Coca-Cola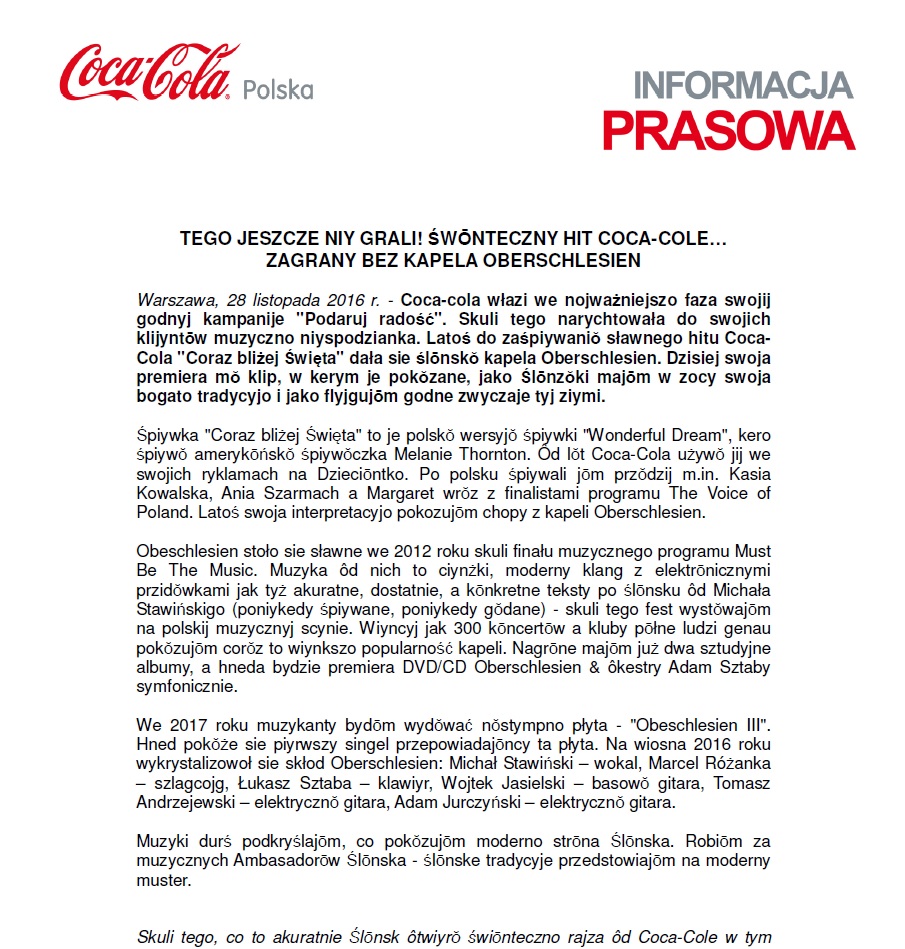 We translated press materials created for the annual Christmas advertising campaign of Coca-Cola.

---
Localizations for the clients of Moravia IT

We constantly cooperate with one of the world's largest companies specializing in translations for the IT industry, preparing Silesian locations of applications and websites. We prepared a translation of a popular social media service and a graphic-design tool website.

---
Silesian version of a webpage for the Silesian Brokers' House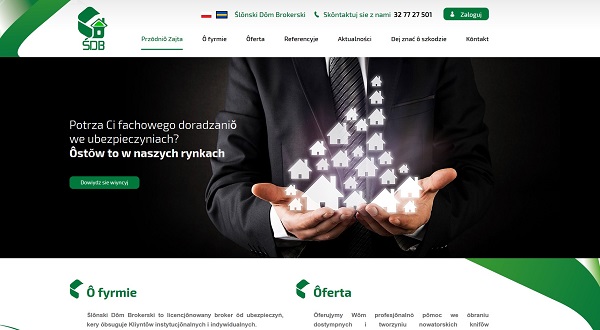 For the Silesian Brokers' House we created a complex Silesian version of their website.

---
Silesian promotional article for the PKO Silesia Marathon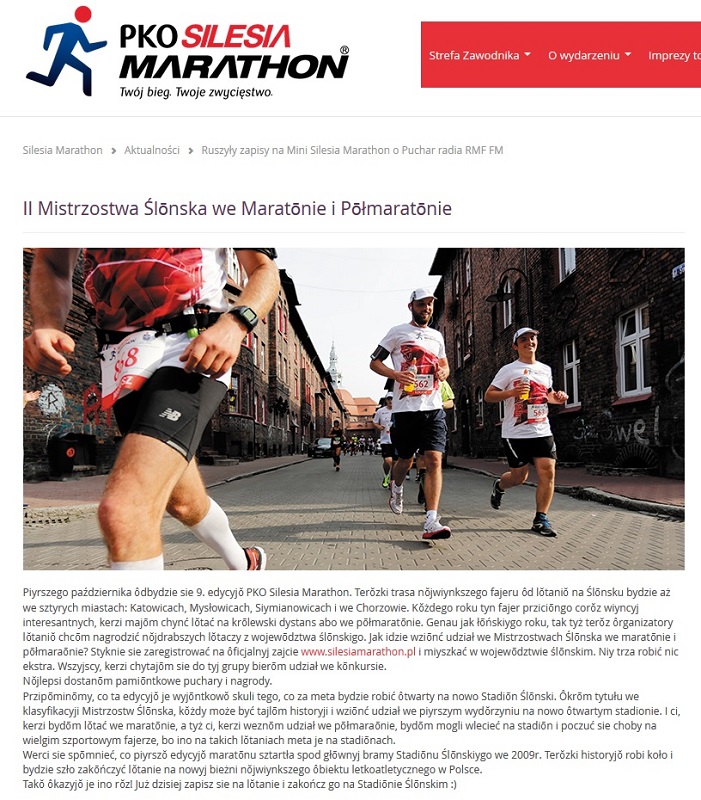 For the Silesia Pro Active foundation, an organizer of the PKO Silesia Marathon, we translated the promotional article, which has been used on the website of the event, in social media and in the press release.
---
Android Operating System for Samsung
Three of our translators involved in this ground-breaking project were Basia Grządziel-Szylar, Adrian Górecki i Rafał Szyma. They made the translations as members of the Pro Loquela Silesiana association. It made possible to introduce Silesian language into the most modern models of smartphones.
---
'Euro Truck Simulator 2' game for CD Projekt
The translation made by Grzegorz Kulik made it possible to introduce the first ever computer game in Silesian. Its premiere was widely commented in the media.
---
Exhibition and shopping dictionary for Silesia City Center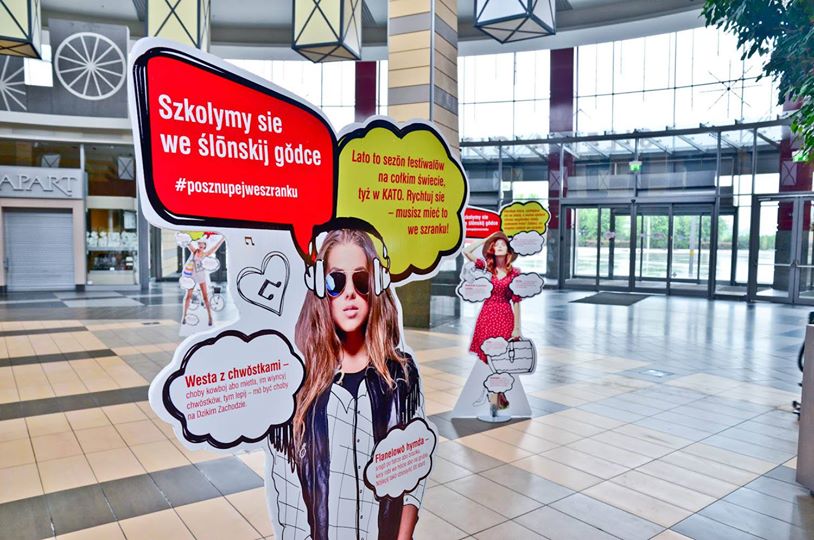 Answering the request of the biggest Silesian shopping mall we have created the gallery of characters described in Silesian, a dictionary and Polish-Silesian shopping phrasebook.
---
'You eat? You brush!' campaign for 'Dentim' Clinic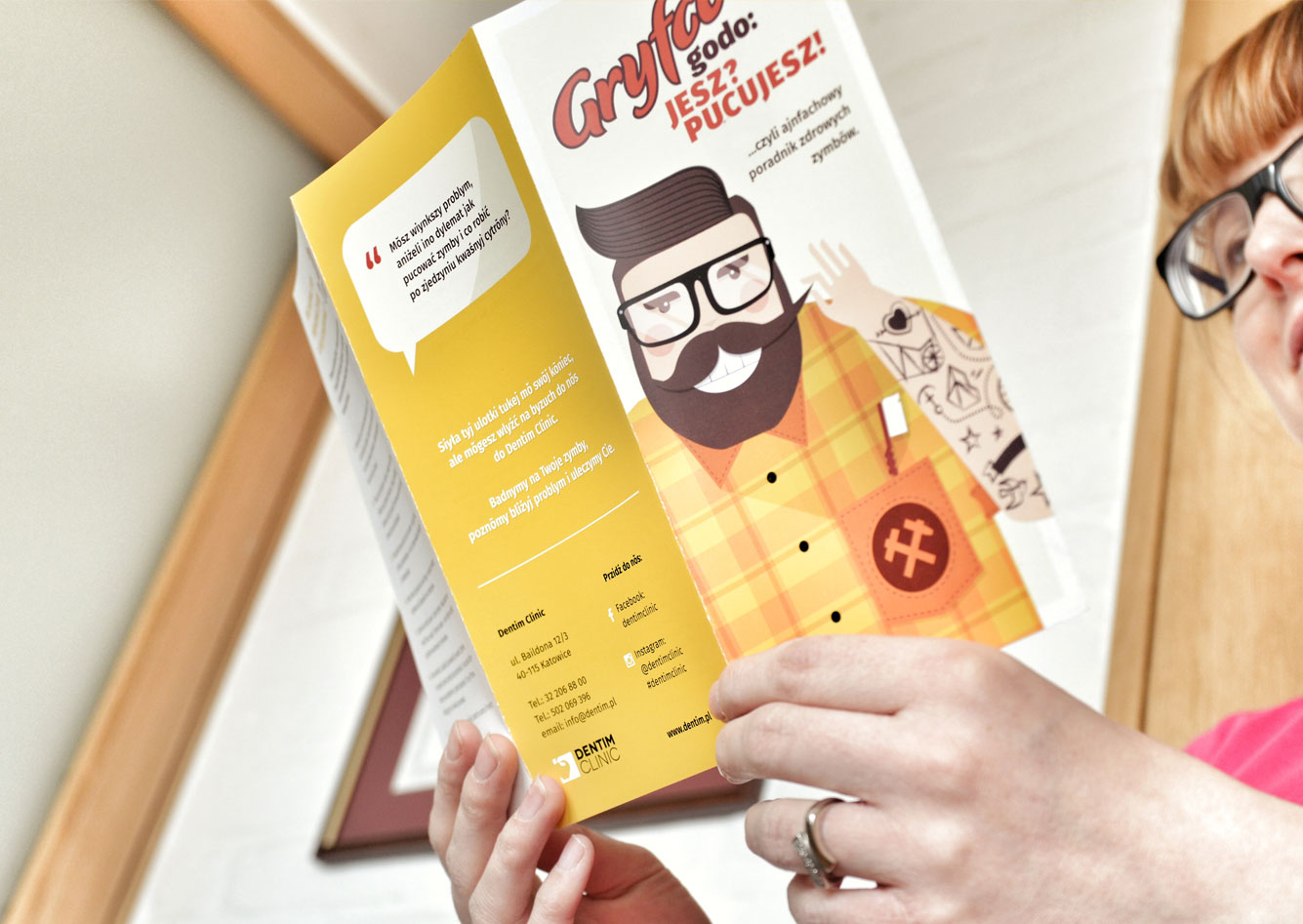 We have translated educational and marketing materials for 'Dentim' Dental Clinic as the part of the campaing titled 'Gryfcok says: You eat? You brush!' During the realization of this project we have been cooperating with Guarana PR agency from Katowice.
---
Fanpage "Ślonski suchar na dzisiej" ("Silesian Chestnut
for Today")
Adrian Gorecki and Grzegorz Kulik have been the authors of this biggest Silesian Facebook fanpage for three years with almost ninety thousand users viewing it on regular basis. The coverage of this site has been used for the purposes of our customers marketing campaigns as well.
---
Silesian dictionary in the 'Silesia Fast Forward' album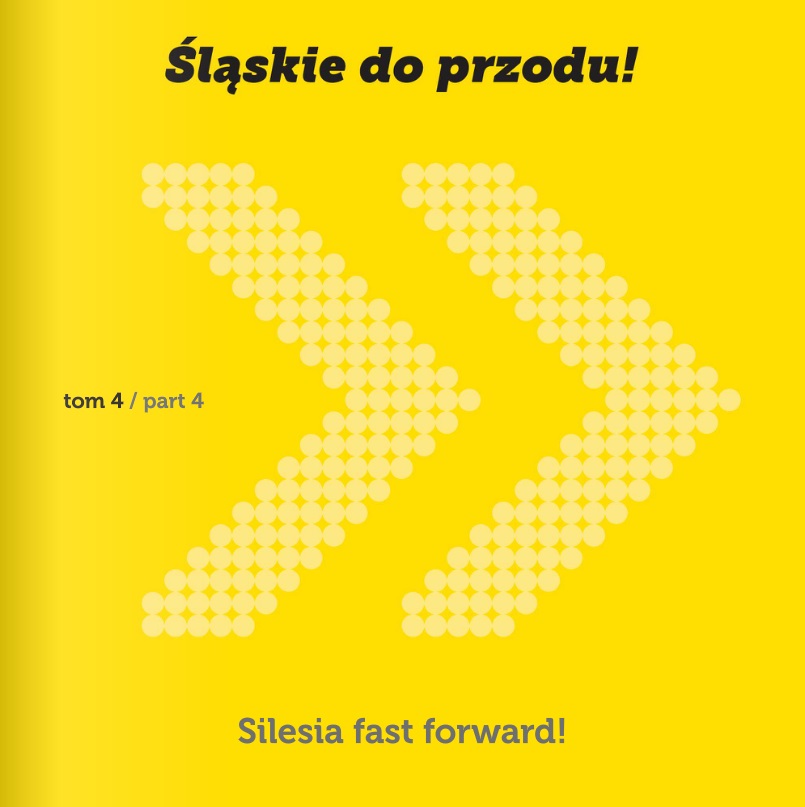 We have prepared contextual Silesian language dictionary for the purposes of the Marshal Office of the Silesian Voivodeship. It has been used in the 'Slaskie do przodu' album prepared by the Smartlink Agency from Poznan.
---
Silesian signs in the store window of the 'Lubowski' bakery in Kalety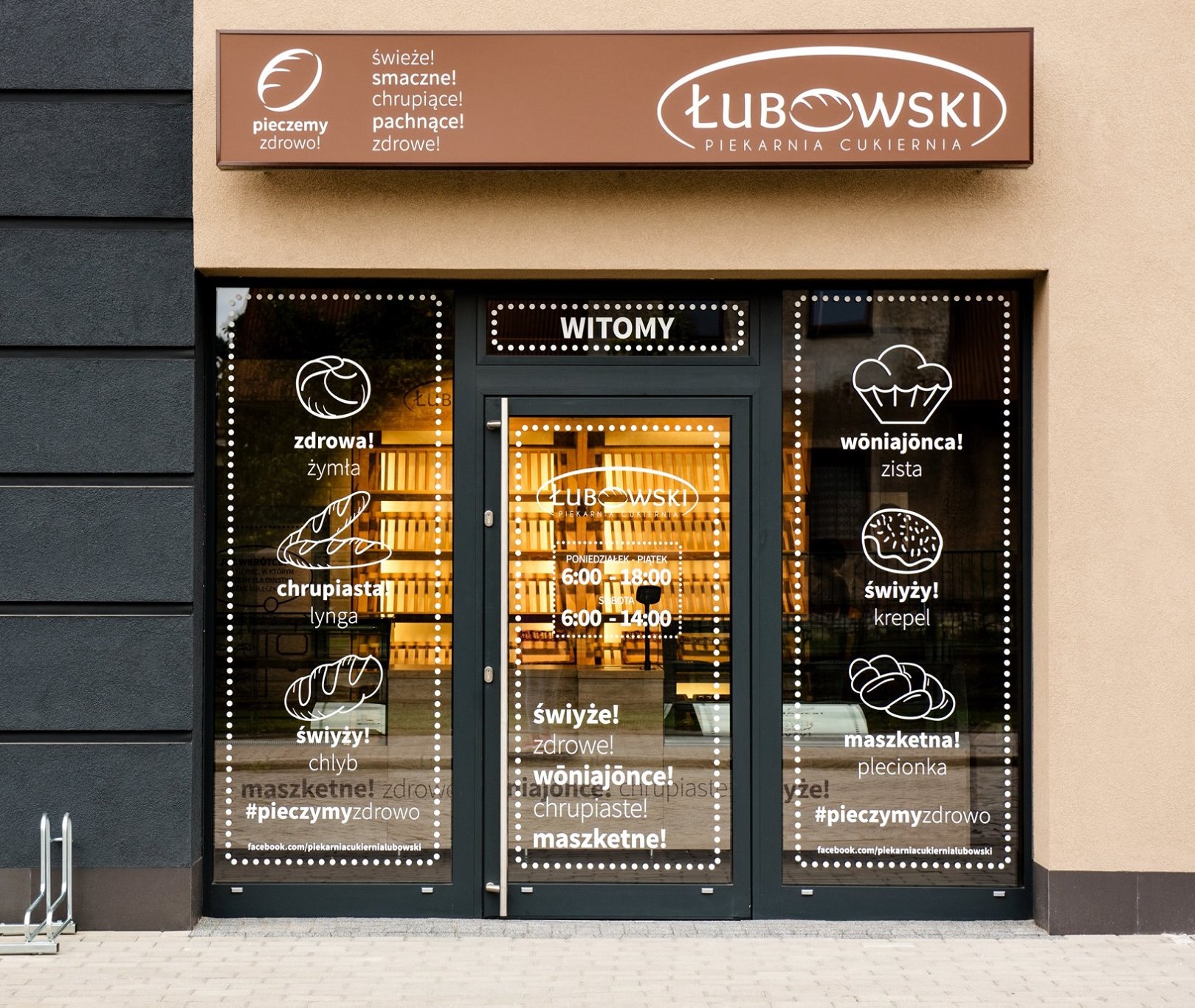 Cooperating with Happy Island agency we have created Silesian signs for the store window of bakery in Kalety near Lubliniec, we have also translated the marketing texts into Silesian.

(Picture of the window before the ultimate corrections)
---